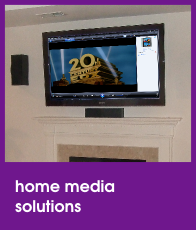 Home Media & Automation
Take control... of your digital home
Imagine if you could experience breathtaking home cinema DVD movies, listen to your whole music collection, watch your favourite TV programmes or just listen to the radio. All from speakers that are so discrete that your guests won't even know where they are.
Think of the convenience of easily controlling every light in your home, from every room. Not just switching on and off, but total control, so that your lights will slowly dim to create scenes to suit every mood.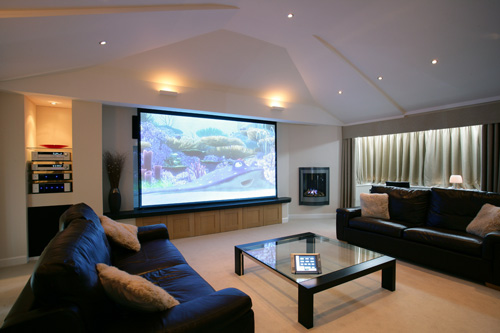 In todays society it is becoming more and more important to live in an energy-efficient home. With a specially designed lighting system, you will have the ability to save energy and money by varying the level of light output. An automated system also means that you can ensure all sources are switched off when you leave, saving even more energy.